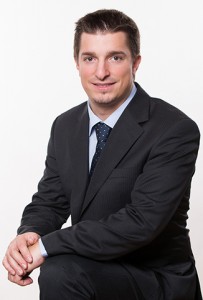 Name:
Sebastien Lambot
Status:
married and father
E-mail:

Mobile:
 +32(0)477/315699
Nationality:
Belgian
Born:
 26th December 1984 in Uccle
Innovative professional with proven ability to identify, analyze and solve problems to increase customer satisfaction and control costs. Autonomous business-oriented coordinator with success in providing secure and reliable solutions through efficient strategy, design and architecture.
Excellent communicator who can easily translate business requirements to technical specifications and deliver the right products/services at the right time within the right budget.
Good knowledge of banking environment and products.
Stress-resistant and organized with a high flexibility and a desire to travel.
Successfully managed international projects in various languages

Experience
Managing Director
IT-tude Ltd (Braine-l'Alleud, Belgium)
October 2008 – Now
IT-tude provides consultancy and IT services to enterprises.
Our principal objective is to help our clients concentrate on their business by efficiently managing their IT tools.
Keeping this in mind, we propose the following services:
maintenance contracts
IT equipment delivery and setup
consultancy
custom projects (company visibility, electronic development, telephony, automation, …)
Critical IT Infrastructure Engineer
Takeda (formerly Shire) (Lessines, Belgique)
December 2016 – Now
I provide Technical IT expertise for the setup of new and existing projects. The mission takes place in the Shire manufacturing plant, in an industrial and pharmaceutical environment.
Key technical skills:
Management and monitoring of a critical infrastructure made of around 400 servers, mainly under Windows and virtualized (VMWare, Citrix)
Architect role for the design and setup of new projects, and for the coordination between engineering and automation teams, responsible of the electromechanic part
Installation, configuration and management of the LAN (Cisco, Nexus, Netasq) and SAN (HP MSA, HPE 3PAR, SAN Switches Brocade, HBAs)
Technical documentation (GDP, GMP) and project management (budget, resources, follow-up)
IT Infrastructure Architect
IS4F (Brussels, Belgium)
August 2016 – November 2016 (3 months)
I produce the IT architecture designs for the new IS4F environment with the collaboration of IBM and Telindus.

Senior System Engineer
IBM (Brussels, Belgium)
November 2012 – January 2016 (3 years and 3 months)
I'm the lead Wintel System Engineer for one of the biggest clients of IBM.
My responsibilities include the stability of the platform, the business continuity, and the technical design and implementation of infrastructure projects.
This mission began with a 1-year-long migration phase during which the servers where integrated into the IBM environment. The following step included a consolidation and transition phase, and involved the harmonisation of servers settings (Domain, IP pools, DNS, routing, backups, storage, etc.) as well as a constant evolution due to new projects.
Key technical skills:
Windows platforms management: approximately 500 Windows servers from 2003 to 2012 to manage and monitor
Datacenter operations and hands-on: IBM Bladecenters & hardware, Hypervisors (VMware ESX), Citrix Netscalers (load-balancing), storage (fiber SAN, LUNs, zoning), backups (Tivoli Storage Manager), networking (Cisco routers and switches, requests only), firewalls (requests only)
Performance and capacity management (IBM tools)
Training of the technical teams and creation of procedures
Datacenter Disaster Recovery simulations

Windows Engineer
Euroclear s.a. (Brussels / Braine-l'Alleud, Belgium)
March 2011 – October 2012 (1 year and 8 months)
Active member of the Production Integration team, I'm responsible to follow the projects from the start of the testing in the Development environment to their final release in Production. To fulfill my mission, I use the Lean methodology with elements of ITIL v3 as well as personally developed tool in Excel and Powershell.
During the deployment process, I mainly put the focus on the stability of the application and the impact on the environment. Most of the servers on which we are deploying are consolidated virtual machines in cluster configuration or behind hardware load balancers and firewalls.
Project Management & Documentation
Client communications and business requirements understanding
Deployment of Unix and Windows applications.
Understanding of enterprise infrastructure (Active Directory, DNS, firewalls, routers, DMZ, etc.)
Responsibility of a Production environment and critical business applications.
International Project Leader
BNP Paribas Fortis (Brussels, Belgium)
February 2008 – October 2010 (2 years and 9 months)
Within the international I&O coordination department, my role is "hardware and infrastructure project leader".
This team of 3 persons, including myself, was responsible for the European branches (outside Benelux) counting more than 10 countries, 2000 users and 250 servers.
One of my responsibilities was to identify and analyze business requirements in those branches by traveling every 2 weeks in a different country and meet the directors, CTOs and CEOs to agree on high-level solutions and designs.
My main tasks were to design new infrastructures or changes, and to lead those projects by managing resources but also by executing technical interventions on the field when necessary.
My principal tools were Visio for the network layers, Sharepoint for projects documents storage, Outlook for the communications, and CMDB/HP Openview for the requests and tickets management.
When I arrived, the technical environment was mainly made of NT4 servers in isolated active directories. The users were working on Citrix metaframe 1.2 applications.
I have taken the lead for many IT and infrastructure projects and the most famous were:
Migration for 50 NT4 servers to a Windows 2003 environment in an active directory forest interconnecting the whole European network and with automated deployment of softwares and security policies through GPOs
Upgrade the Citrix products to their latest version in a virtualized data-center (VMWare) with VPN and crypting technologies (Citrix Secured Gateway)
Creation of new Fortis office in Romania from scratch to production for 20 employees, including design, telecom lines (FINS via COLT), servers installation and configuration, workstations, patching, telephony, security, data protection, DRP and BCP, third parties and employees trainee-ships.
Creation and application of Business continuity plans, disaster recovery plans and backup procedures (using IBM Tivoli tools)
Integration with ABN-AMRO IT systems after the fusion.
Offices moving in Hungary, Greece, Italy and Austria and integration with the BNP Paribas IT systems.
Migration of Fortis Exchange to the BNP Lotus Notes system for 600 Benelux VIP users (directors, CTOs, CEOs) for the BP2I project.
System Engineer
Hermes Engineering (Nivelles, Belgium)
September 2007 – February 2008 (6 months)
I was internal Infrastructure/hardware manager and Project manager for development projects in Java and .Net. I followed a 6 months trainee-ship over new technologies like Business Objects, Business Intelligence, Datawarehouse, Java, .Net, UML, XML, Oracle database (9i and 10g), SQL, Sharepoint. At the end of this training, I installed and configured a Microsoft Project server on a virtualized MS Sharepoint workspace used by the whole company.
---

Skills
Enterprise management, Infrastructure, Network, Telephony, Servers, Firewalls, Virtualization, Project management
Languages
French

Mother tongue

English

Excellent knowledge, I'm capable of presenting a complex subject in front of people, holding a phone conversation and writing elaborate documents

Dutch

Good knowledge, I'm capable of following a discussion, asking questions, holding a simple phone conversation and writing documents

German

Basic knowledge, I know the politeness formulas and I'm capable of understanding simple sentences
---

Certifications
Virtualization
VMWare ESXi 6: Install, Configure, Manage


VMWare – November 2015 -vsphere 6 foundation (2V0-620) and VCA6-DCV (1V0-601)
Security
CEH Certified Ethical Hacker
EC-Council – October 2015

CISSP Certified Information Systems Security Professional


(ISC)² – October 2015
Network
Cisco Certified Entry Networking Technician – CCENT


Cisco – September 2014 – verification code: 419104173949ENXN

Cisco Certified Network Associate Routing and Switching – CCNA


Cisco – October 2014 – verification code: 419314169370HQUG

Cisco Certified Network Associate Security – CCNA Security or IINS


Cisco – November 2016
Mac OSX
Mac OSX Server Essentials 10.11


Underside – February 2016

Mac OSX Integration Basics 10.11


Underside – February 2016 – certified OSX Integration Basics 10.11
Telephony and VoIP
Digium Certified Asterisk Professional


Digium – October 2010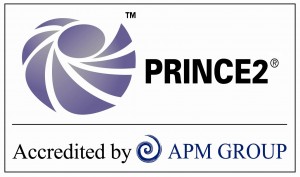 Project Management
Web
---

Education
Master in Management
UCL (Louvain-La-Neuve, Belgium)
September 2006 – June 2007 (1 year)
Cursus followed in IAG (Louvain School of Management)
Diploma obtained in 1 year with honors (Distinction)
Dissertation: "Estimation of effectiveness and efficiency of the Swedish, Danish and Norwegian electricity providers"
Industrial Engineer in Computer Science
ECAM, Haute-Ecole Léonard de Vinci (Brussels, Belgium)
September 2002 – June 2006 (4 years)
Cursus followed at ECAM
Diploma obtained in 4 years with high honors (Grande Distinction) first year and honors every following year (Distinction)
Dissertation: "Implementing design patterns in a Java ERP distributed CMS"
Member of the Board (from 2004 to 2006)
Head of students council (from 2004 to 2006)
---

Informations
Interests
Crossfit, 3D printing, Electronics, Entrepreneurship, Economy